Chamber Business Spotlight for August 24th - Centerstone!
---
The Carterville Chamber Business Spotlight of the Week is Centerstone!
Centerstone is a not-for-profit health system providing mental health and substance use disorder treatments and additionally offers individuals with intellectual and developmental disabilities life skills development, employment and housing services. Services are available nationally through the operation of outpatient clinics, residential programs, the use of telehealth and an inpatient hospital. Centerstone provides many programs thanks to the commitment of community members and groups. To find out more, please contact Jocelyn.popit@centerstone.org or visit Centerstone.org/give.
For more information, call 1-877-HOPE123 (877-467-3123) or visit Centerstone.org.
Additionally, please review the below videos for helpful information relevant to the times:
https://www.youtube.com/watch?v=kIwCmxA2BzM – The New Normal
https://www.youtube.com/watch?v=VSezaEwxdc8 - 24/7 Crisis Care
https://www.youtube.com/watch?v=P0DCr3xwG7w - Make Today Your Someday
https://youtu.be/uGbhAX5pFGw - Fellowship House Campus
Through this crisis, Centerstone remains fully operational and continuing to serve our
clients and communities. As always, the health and well-being of our clients, staff, and
community stakeholders is our main priority. We have implemented system-wide strategies
that reduce the risk of exposure while preparing us to respond effectively in the event the
current threat level escalates. To reduce the risk of COVID-19 exposure, almost
all appointments are being conducted via telephone or telehealth (video). For more
information, visit https://centerstone.org/connect-with-us/,.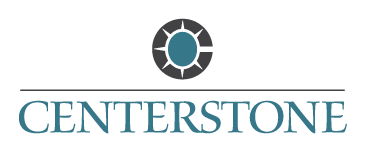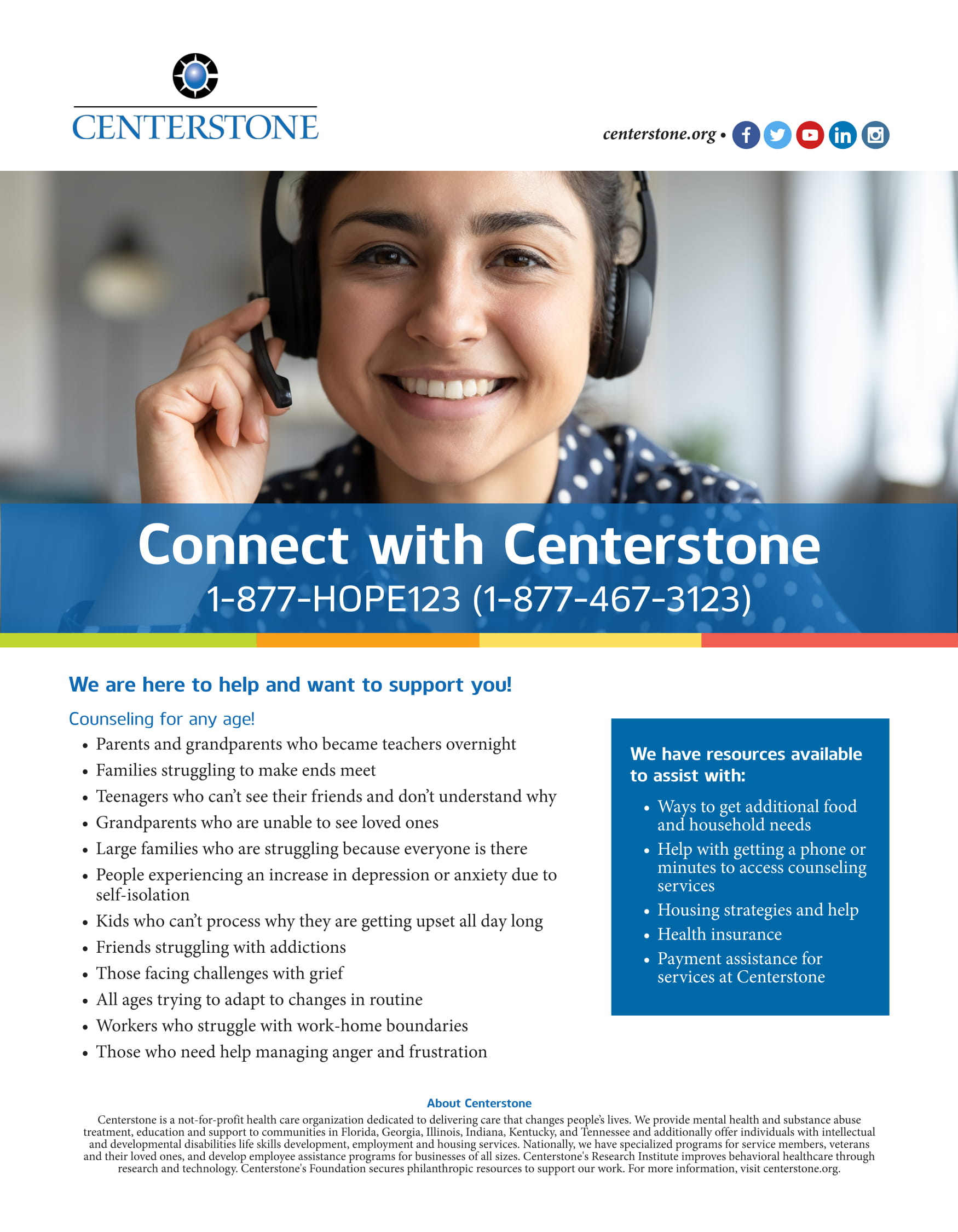 Download PDF